You don't need to worry about losing your data due to an unexpected event, because we back it up regularly. In this article, you'll learn about the backup and recovery of your data.
How is your data backed up
We back up your data for you every day using Google Firebase and Cloud Scheduler. Your data is then saved to the Storage of your Google Cloud Platform. These features are charged extra by Google and priced individually, but on average cost a few cents a month. You can learn more about the prices in our article How much is GCP for Passwd. Look for lines Jobs: Cloud Scheduler and Standard Storage US Multi-region: Cloud Storage. The Storage also stores other important data, opting out is not possible.
Where you can find your backups
All your backups are stored in your Google Cloud Platform account in a bucket dedicated to your Passwd project. Each backup is stored for 30 days.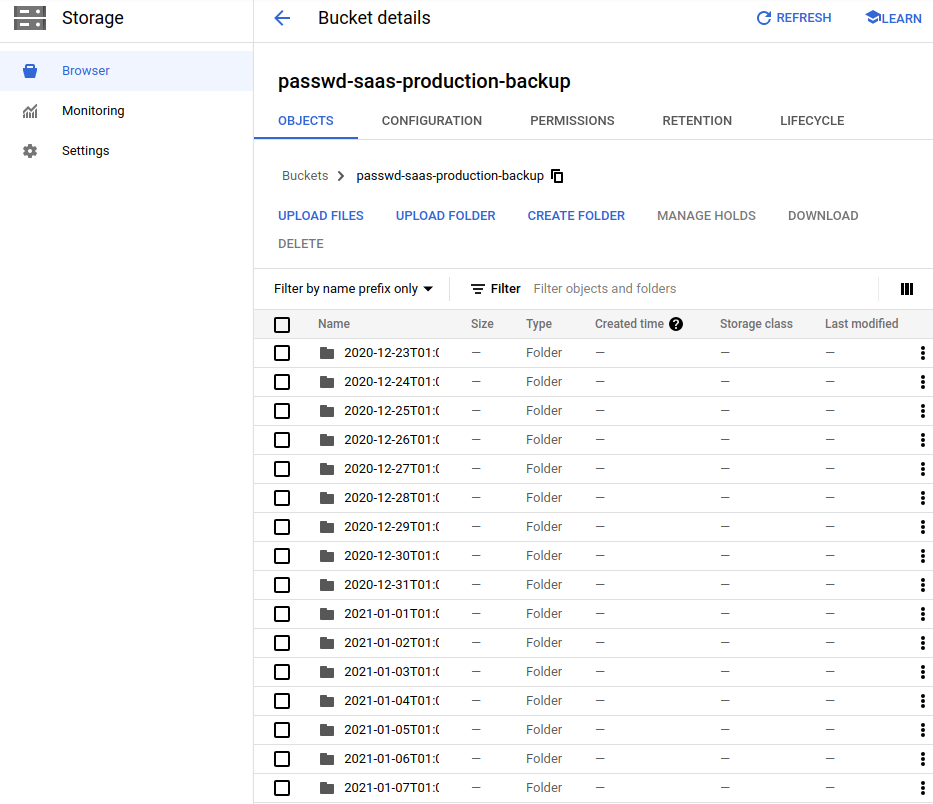 How to recover your backups
You can restore your data by importing your backups from Firebase. You can tell the date of the backup from the name. The format is YYYY-MM-DDTHH:MM:SS.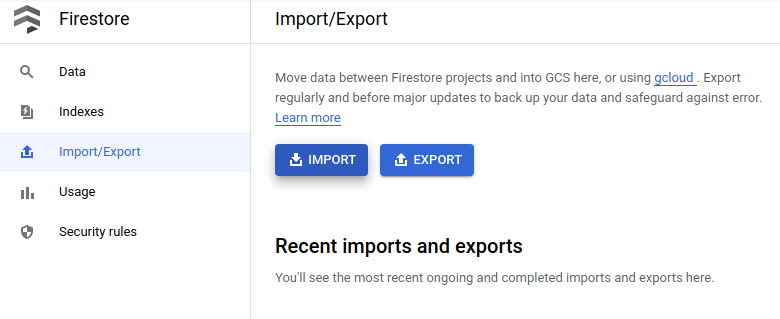 Go to the Cloud Firestore Import/Export page in the Google Cloud Platform Console.
Click Import.
Select the backup you want to restore. In the Filename field, enter the filename of an .overall_export_metadata file from a completed export operation. You can use the Browse button to help you select the file.
Click Import.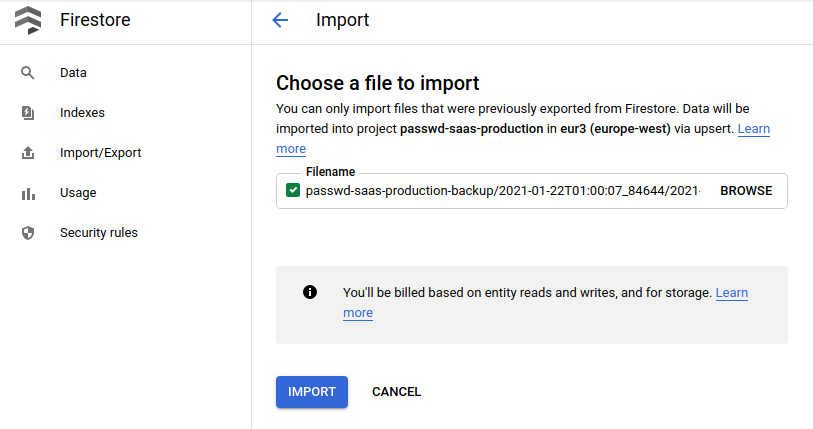 If you need help with restoring your data, get in touch with us at passwd@passwd.team.