We've made the app even easier to reach! Now you can find it on your home screen. You can install Passwd to your desktop or phone in just a few clicks! See the Passwd app installation instructions.
Benefits of Progressive Web Apps
You don't even need to leave your browser for an app store in order to get the app. Passwd is a Progressive Web App (PWA). If you want the Passwd app, just launch the installation in your browser. If you're not sure how to do it, see the Passwd installation instructions below.

Apart from the installation process, progressive web apps work just like native apps. They make your data easier to reach. You can even use it offline. PWAs are not limited to specific operating systems (macOS, Windows, etc.). They are super fast and reliable.
Installation instructions
You can install Passwd app using your browser. The installation process may differ according to the browser and device you use. Here are the instructions.

Desktop App
Google Chrome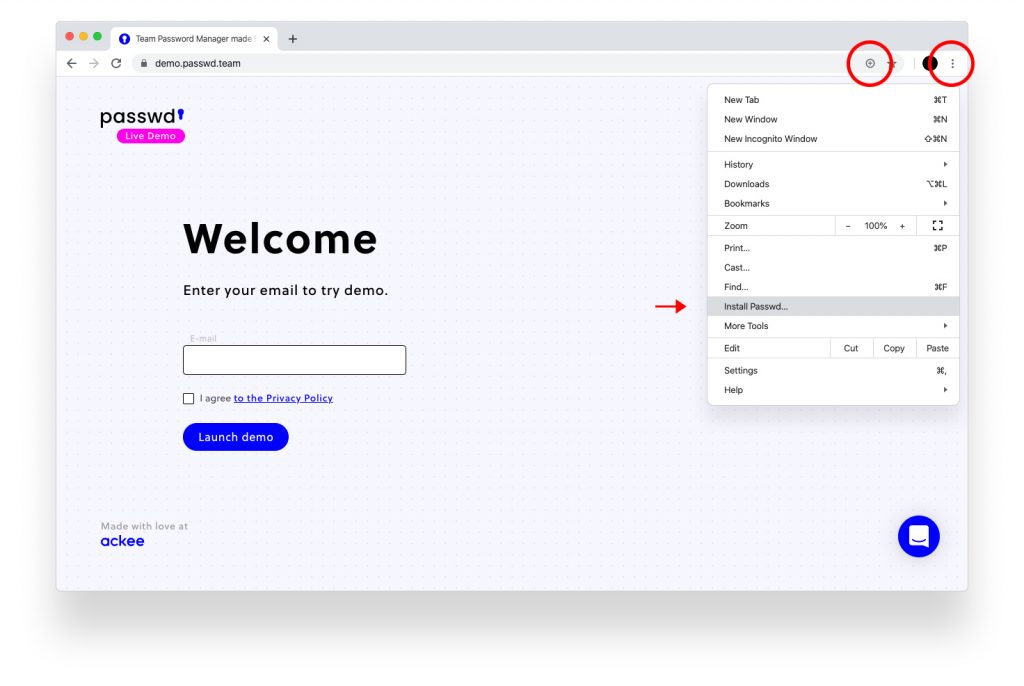 Go to Passwd website demo.passwd.team.
Click on the Plus button in the search field or the More button (three-dot menu).
Click on Install Passwd…
Click on Add.
Phone App
Google Chrome (Android)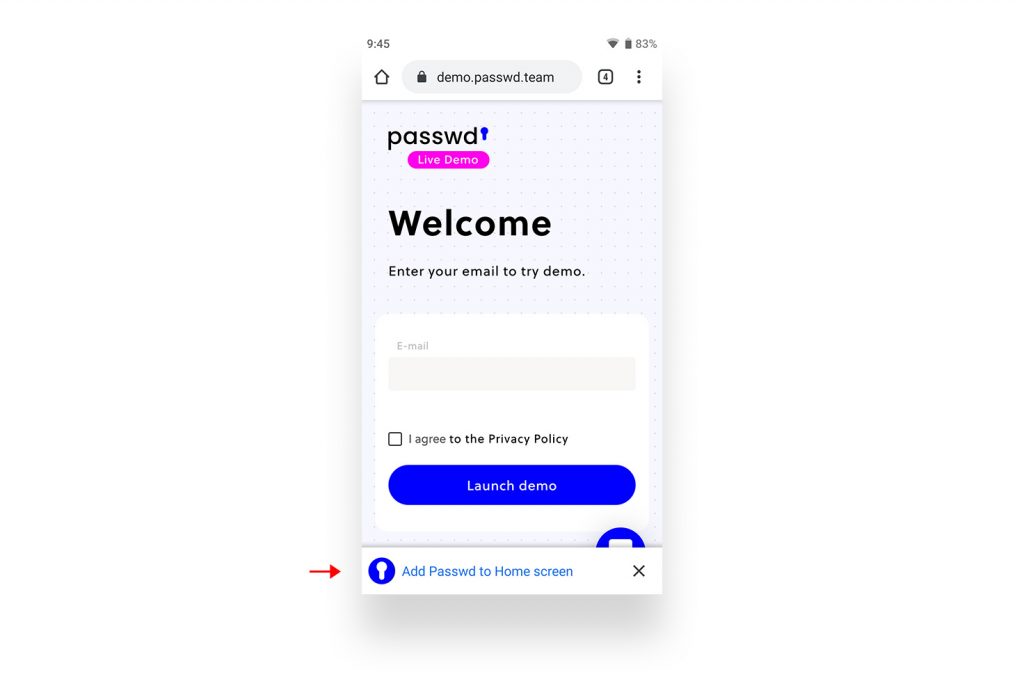 Go to Passwd website demo.passwd.team.
Simply tap on the banner Add Passwd to Home screen.
Safari (iOS)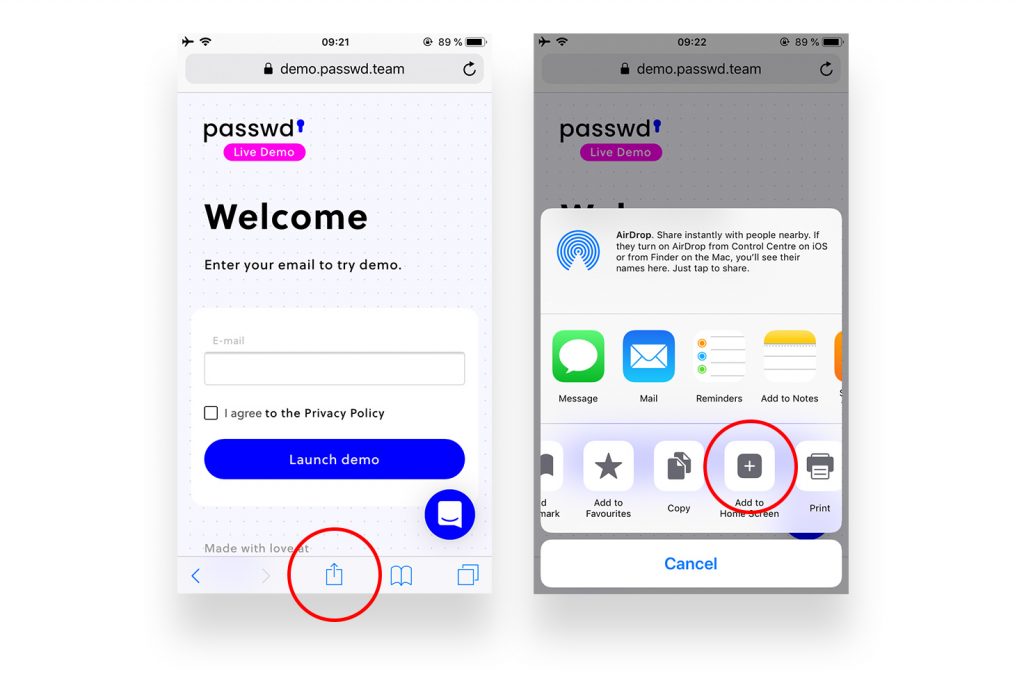 Go to Passwd website demo.passwd.team.
Tap on the Share button.
Tap on the Plus icon labeled Add to Home Screen.
Name your PWA.
Tap Add in the upper-right corner.
Want to know how to install Passwd to your Google Workspace? Read this!