The Passwd Autofill Extension is your team's keychain always ready at hand. You can either open it to choose from different login details, bank account details or other sensitive data, or use it to autofill the details instantly when you open a website.
Our autofill feature inherits the security advantages of the unique Passwd architecture. It is not only convenient, but also reliable. Like the app, our Autofill Browser Extension is available in different languages.
Installation
To install the extension, you can just click the button Install in the Passwd Autofill Browser Extension box in the lower left corner of your app, or you can go straight to the Chrome Extensions or Google Web Store.
After the installation, open the Autofill Extension using the Chrome Extensions button next to the URL field. We recommend to pin the extension to your browser panel.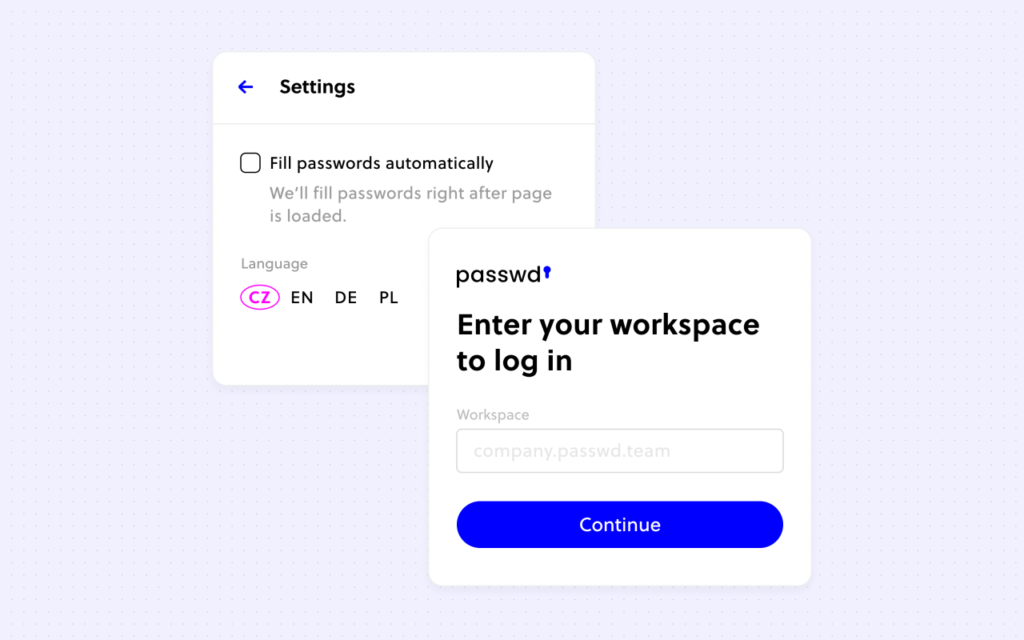 Enter your company address, such as company.passwd.team, and then log in using your Google account.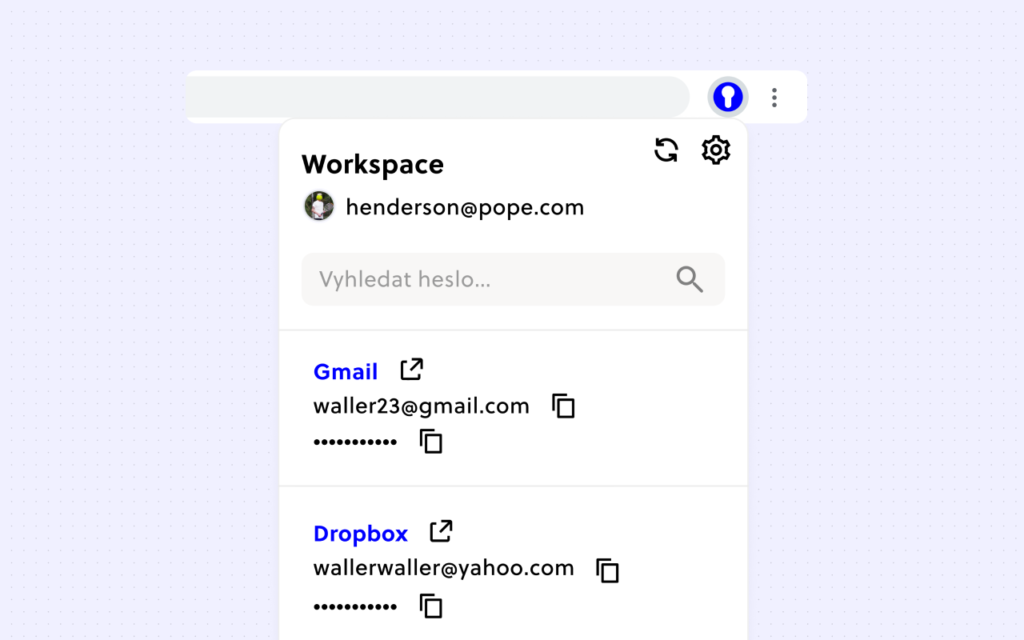 The extension will automatically detect the website and show you only the relevant passwords to choose from. You can, of course, see all of them. Just click the text Show all. You can also search details using the search field.
If you want to have your details filled automatically after you open a new website, go to the settings by clicking on the settings button in the upper right corner of the extension box.
In the settings, tick the option Fill passwords automatically. From now on, your passwords will be entered automatically into login fields.
If you're the domain admin, you can also opt for automatic log out or set a logout timer.
The Passwd Autofill Extension is available for all full Passwd accounts for Google Chrome. It is not available for Demo or Free Tier.